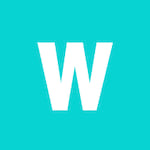 Answer provided by user: WalletHub
No, you do not need insurance for Zipcar. If you rent a car with Zipcar, the company automatically provides enough insurance to fulfill the state's minimum insurance requirements, which may include liability insurance, personal injury protection, MedPay, and/or uninsured motorist coverage.
If a Zipcar is damaged while you're renting it, you'll be responsible for a fee of up to $1,000. Fees apply even if the damage was caused by something outside your control, like extreme weather. However, drivers can choose to purchase damage protection plans, which lower damage fees to $375 ("plus protection" plan) or $0 ("premium protection" plan).
It's important to note that the liability coverage provided by Zipcar is secondary coverage. In other words, it only applies after you file a claim with any other coverage that applies to the situation, such as a personal car insurance policy or a non-owner policy. But if you don't have another policy, you can file a claim with Zipcar's coverage right away. Zipcar drivers can also buy supplementary liability insurance to increase their coverage.
For more information, check out WalletHub's guide to carsharing insurance.