Please find below financial advisors in Anaheim, CA. Use the filters to refine or expand your financial advisor search.
Updating
Financial Advisors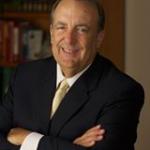 Guy's experience in the business and estate planning fields is extensive. He has completed many estate plans for families with a net worth in excess of $25,000,000 working with nationally known estate planning attorneys. Guy helped found the National Association of Family Wealth Counselors and was a founding Board Member in The Stewardship Alliance – a group of professionals dedicated to providing legacy and wealth planning to high net worth donors to Christian ministries. He completed the Professional Mentoring Program in 1999 and has lectured at various estate planning council meetings, spoken at many CLU Institutes and has been featured on several A frequent writer and speaker, Guy has spoken to advisors in more than five countries. His most recent book "Market Tune-up" is a recounting of lessons he learned that helped him stay Top of the Table. Other books Guy has written include "Investment Alchemy," a guide to stock market management; "Why People Buy," and "Baker's Dozen – 13 Principles for Financial Success"; each with over 20,000 in print. His best sales idea is "The Box", an easily understood discussion about the fundamentals of life insurance. Over 500,000 copies have been distributed throughout the financial services industry. In 2006, Guy was elected Secretary of The Executive Committee of The Million Dollar Round Table – the Premier Financial Services Organization with over 35,000 members. Guy has completed his tenure as President in 2010. He was MDRT Foundation President in 2000 and a member of Advanced Association of Life Underwriters (AALU), a Washington D.C. based organization dedicated to working with Congress to formulate industry favorable legislation, and the National Association of Family Wealth Counselors. He received the Pacific Life Preston Hotchkis "Distinguished Achievement Award". In 1986 Guy formed BTA Advisory Group, a multi-disciplinary organization serving the needs of wealthy families and owners of closely held businesses. Each of BTA's sister organizations are managed by an experienced professional and partner. In addition to Wealth Teams Solutions, other organizations include The Stewardship Advisors, an estate and legacy planning consulting firm; BMI Consulting, a national management consulting firm specializing in the succession and compensation issues and problems facing closely-held businesses; Economic Research Institute, a compensation and benefits consulting firm; Baker Jensen Investment Advisors, a registered investment advisor. BTA Advisory Group remains primarily an insurance and financial products marketing company. Guy earned a BS/Economics in 1967 from Claremont McKenna College and an MBA/Finance in 1968 from the University of Southern California; Guy earned a Chartered Life Underwriter (CLU) designation in 1972 and became a Chartered Financial Consultant (ChFC) in 1981. He holds a Master's degree in Financial Services (MSFS) and a Master's in Management (MSM). In addition, Guy is a Certified Financial Planner (CFP), and a Registered Health Underwriter (RHU). Guy has received his Certified Family Wealth Counselor designation and is a Investment Advisor Representative (IAR). Guy has served on the Board of the Mission Hospital Foundation, and is Chairman of American Family Living. He is an Elder at Grace Church after serving as Chairman of the Deacon Board. He is a Founding Trustee for Grace Classical Academy, a private school for families seeking a classical education. Guy has served as a major gifts fund-raiser for the Orange County Center for Performing Arts and on the fund raising committee for South Coast Repertory; an Advisory Board member for the South Coast YMCA, a Board member of Orange County Teen Challenge. Guy is a past President of the Claremont McKenna Alumni Association, and a member of CMC's Board of Trustees and on the Advisory Board of the Torrey Institute at BIOLA University.…show more
Specialties:
Asset Management
'
Life Insurance
'
Retirement Planning
15520 Rockfield Blvd., Irvine, CA 92618
Dan Sullivan is the writer behind the Chartist newsletter and websites. He manages the Chartist 'actual cash account' and makes recommendations to his readers on which stocks to purchase and sell. Dan follows a policy of relative strength as an investor.…show more
P.O. Box 758, Seal Beach, CA 90740
Alexander G Montano is a financial advisor with Paladin Capital Partners, Inc. Alexander Montano operates out of Irvine, CA.
18300 Von Karman Avenue Suite 700, Irvine, CA 92612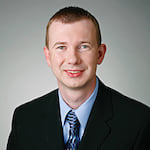 Dmitriy is the founder and president of Sense Financial Services LLC, boutique financial firm specializing in self-directed retirement accounts with checkbook control. He began his career in financial planning and real estate investing in 2000. He owns multiple investment properties in various states and is a licensed California Real Estate Broker. Over the years, he has instructed hundreds of investment and financial planning seminars and has mentored thousands of investors. Sense Financial Services was born through a series of conversations Dmitriy had with the real estate investors whom he mentored. While many were highly successful in their real estate investments, the same investors were losing money in their retirement accounts. This prompted Dmitriy to spend several months consulting with the industry experts and researching powerful concept of self-directed retirement accounts. He integrated the knowledge and experience gained from his many years of experience along with his newly acquired expertise in Self Directed IRAs and 401(k)s to began consulting individual investors to put more thought and diligence into their retirement and investment planning. Dmitriy founded Sense Financial Services to help his clients maximize their returns on investments while protecting their hard-earned money. He is very passionate about helping families and individuals achieve financial freedom by following proven Biblical principles of financial planning and investing. Dmitriy resides in Southern California with his wife and 8-year old daughter. In his spare time he enjoys studying systematic theology, spending time with his family and visiting new places.…show more
Specialties:
Comprehensive Financial Planning
'
Estate Planning
'
Retirement Planning
155 N Riverview Dr. Suite #100, Anaheim, CA 92808
Western International Securities
1
Review
FMD Capital Management, LLC
David Fabian is an owner of FMD Capital Management, a fee-only wealth management firm based in Irvine, CA. FMD specializes in active portfolio management using ETFs & closed-end funds. He has years of experience implementing actively managed growth and income portfolios using ETFs and mutual funds. David is often quoted in the Wall Street Journal and writes a daily ETF column for Benzinga. He is also a regular contributor on Investopedia, Seeking Alpha, Minyanville, TheStreet, InvestorPlace Media, and NASDAQ.com. David is licensed by the California Department of Insurance (License #0H86066).…show more
Specialties:
Asset Management
'
Life Insurance
One Park Plaza Suite 600, Irvine, CA 92614
National Planning Corporation
Clark Moffat is a financial advisor with Planmember Securities Corporation primarily works with Individuals, High Net Worth Individuals. Clark Moffat operates out of Vista, CA.
Specialties:
Asset Management
'
Charitable Giving
'
College Planning
'
Comprehensive Financial Planning
'
Employee Benefit Plans
'
Estate Planning
'
Long-Term Care
'
Retirement Planning
'
Tax Planning
380 South Melrose Drive #414, Anaheim, CA 92801
Royal Alliance Associates