Updating
Financial Advisors
Christopher Smith Sargent
Rodger Friedman serves as a Managing Director, as well as a founding partner of Steward Partners Global Advisory. He has 34 years of experience as a wealth manager in the...
show more
Specialties:
Asset Management
'
Comprehensive Financial Planning
'
Estate Planning
1717 K Street NW 9th Floor, Washington, DC 20006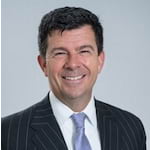 David Greene is a financial advisor with Sanford C. Bernstein & Co., LLC primarily works with Pension and Profit Sharing Plans, Individuals. David Greene operates out of Washington, DC.
Specialties:
Asset Management
'
Comprehensive Financial Planning
800 Connecticut Avenue, N.w., Suite 1001, Washington, DC 20006