We have identified
1
offers for home equity lines of credit (HELOC)
from lenders across the country that can enable you to leverage your home's value in order to access credit at a low cost. A home equity line of credit differs from a
home equity loan
in the sense that instead of receiving a set amount of money, you are able to use funds when and if you need them, up to a certain limit. You can use the filters below to personalize the HELOC rates we display, and once you find an offer that meets your needs, we will redirect you to the respective lender's website so that you can apply for your home equity line directly.
Updating
Home Equity Lines of Credit (HELOC)
71
Reviews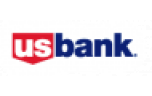 Annual Fee
An annual fee of up to $90 may apply after the first year and is waived with a U.S. Bank personal Platinum Checking Package.
Other Fees
App Fee: Info Not Found
Closing Fees: $0
Property insurance is required.