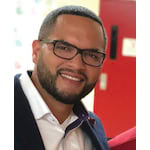 Hielly Martinez
Insurance Agent
My name is Hielly Martinez and I am the proud owner of the State Farm Agency. I earned the privilege of being a State Farm Agent in October of 2008. I say "earned" because a State Farm Agency is not business you can simply buy, it's a business that has to be rightfully earned and requires a passion for helping others. A passion that was instilled in me by my family. Growing up in the Bronx in the mid-80s and early-90s wasn't easy, especially for an immigrant family from Dominican Republic. I grew up in a very low-income household. My father was a factory worker by day and a taxi driver by night. My mother was a no- nonsense, stay at home mom that successfully raised 3 boys. My father's work ethic and my mom's humility helped shape who I am today and I deservedly attribute all of my success to them.

Owning a business is not something I envisioned growing up, but today I can't see myself not being a State Farm agent. I have been provided with an invaluable opportunity to create a stable life for my loved ones while also helping my community manage the risks of everyday life, recover from the unexpected, and achieve their dreams. My successes with State Farm have paved the way for other young adults to foresee a future of financial stability for themselves and their loved ones. State Farm continues to help my community grow and I am lucky to be a part of a company which invests into the growth of people whom may or may not look like me, a young Latino immigrant from the Bronx.

Hielly Martinez maintains active appointments with State Farm Mutual Automobile Insurance Company and Healthnow New York.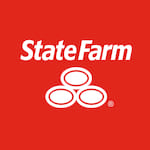 State Farm
Hielly Martinez's Knowledge
PRODUCTS
Professional Liability Insurance
EDUCATION
Graduated with Honors from DeWitt Clinton High School in the Bronx NY
Graduated from Binghamton University in 2003 with a BA Economics
ACCOMPLISHMENTS
1
Organization
Member of La Unidad Latina Lambda Upsilon Lambda Fraternity, Inc. ( Fall 2000)
6
Lifetime President's Club Qualifier
Chairman's Circle Qualifier
10 Times
Senior Vice President's Club Qualifier
Exotic Ambassador Travel Qualifier
State Farm Honor Club Qualifier
Small Business Leaders Qualifier
LICENSED STATES
Hielly Martinez Reviews
The WalletHub rating is comprised of reviews from both WalletHub users and ratings on other reputable websites. The rating was last updated on 11/12/2019.
5.0
298 reviews
from WalletHub and across the web
Find the Cheapest Insurance