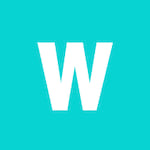 4 Star Rating
editor's review
State Farm Insurance Review
State Farm insurance is rated 4.1/5 by WalletHub's editors, based on customer reviews, sample insurance quotes and ratings from organizations such as AM Best, which gave State Farm an impressive A++ rating. State Farm reviews from consumers tend to praise the company's customer service and competitive pricing. However, the auto insurance company's NAIC rating is 1.18, which means it has also received more complaints than the average car insurance company.
State Farm Insurance Ratings
Reviews on WalletHub:

3.3

/5
AM Best:

A++

J.D. Power:

4.2

/5
NAIC:

1.18

BBB:

A+

S&P:

AA

Moody's:

Aa1
State Farm Car Insurance Review Highlights
Rank — Third cheapest quartile among the cheapest major car insurance companies, according to WalletHub's price comparison.
Top Discounts — Drive Safe & Save™ (5%), multiple-auto (up to 20%), good student (up to 25%), and Steer Clear® young-driver monitoring (up to 15%).
Basic Coverage Options — Bodily injury liability, property damage liability, medical payments, personal injury protection, comprehensive, collision, and uninsured/underinsured motorist.
Supplemental Coverage — Travel expense reimbursement, rental car reimbursement, and emergency road service.
Other Specialty Auto Insurance — Policies for business vehicles, sports cars, and classic cars.
WalletHub's editors obtained sample State Farm auto insurance quotes for a total of six driver profiles, which are fairly representative of drivers across the U.S. You can learn more about these sample quotes in the Methodology section of our full State Farm Auto Insurance Review.
State Farm Car Insurance Quotes
| | |
| --- | --- |
| Sample Age | Average Quote |
| 18-Year-Old | $123 per month |
| 21-Year-Old | $84 per month |
| 45-Year-Old | $60 per month |
| 45-Year-Old with a Speeding Ticket | $91 per month |
| 45-Year-Old with DUI | $187 per month |
| 55-Year-Old | $57 per month |
| 65-Year-Old | $47 per month |
Overall, State Farm insurance keeps its customers protected on the road (and pretty much everywhere else) at a fairly competitive price. State Farm's generous discounts make its auto insurance policies even cheaper. State Farm delivers on its wide variety of supplemental and specialty coverage options, which are affordable, too.
State Farm Home Insurance Review Highlights
State Farm offers property insurance for both homeowners and renters, along with discounts for bundling them with other State Farm insurance policies. There are insurance policies available for owners of condos, ranches, farms, and mobile homes, too.
State Farm homeowners insurance policies generally cover property damage due to acts of nature, fire, theft, and vandalism, as well as damage from other causes, like explosions, smoke, or accidental discharge of water from the plumbing system. Homeowners insurance from State Farm also covers damaged or stolen furniture, electronics, jewelry, and firearms. However, it does not cover damage from flooding, earthquakes, or other natural disasters, or damage caused by insects, birds and animals.
Renters insurance from State Farm protects the personal belongings of people who don't own their own home from damage caused by accidents (like a car crash or falling object), "malicious mischief" (like vandalism or theft), and weather (like hail or lightning).
Overall, State Farm's homeowners and renters insurance policies are affordable and provide dependable coverage.
Bottom Line: Is State Farm a Good Insurance Company?
Yes, State Farm is a good insurance company. WalletHub's editors give State Farm a rating of 4.1/5 due to its typically quick claims inspection and payout process, generous discounts, wide variety of insurance types and coverage options, and personalized customer service.
State Farm is best known for its auto insurance, and though other auto insurers have more extensive coverage options, State Farm's menu more than adequately covers the nuts and bolts of a policy. However, State Farm does have a reputation for sometimes trying to avoid claims payouts and pressuring customers to use repair shops preferred by the company, which has brought its ratings down a bit.
To learn more, check out WalletHub's complete State Farm Insurance Review. You can also read some of the reviews from fellow consumers below.
Product:
State Farm Car Insurance
Comment