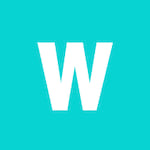 5 Star Rating
editor's review
Geico Insurance Review
Geico is a good insurance company that is rated 4.4/5 by WalletHub's editors, based on insurance quotes, customer reviews, and ratings from organizations such J.D. Power and the NAIC. Geico's reviews from customers are good overall, though some common complaints are auto insurance rate increases and slow claim response times.
Geico Insurance Ratings
Reviews on WalletHub:

2.4

/5
J.D. Power:

4.2

/5
NAIC:

1.23

BBB:

A+

Standard & Poor's:

AA+

Moody's:

Aa1

AM Best:

A++
Geico Car Insurance Review Highlights
Rank – Cheapest quartile among major car insurance companies, according to WalletHub's research.
Top Discounts – Vehicle safety (up to 40%), good driver (up to 26%), military (25%), and multi-vehicle (25%).
Basic Coverage Options – Bodily injury liability, property damage liability, medical payments, personal injury protection, comprehensive, collision, and uninsured/underinsured motorist.
Supplemental Coverage Options – Rental reimbursement, mechanical breakdown, Auto Repair Xpress®, accident forgiveness, and emergency road service (towing, jump starts, flat tires, and lockout help).
Other Specialty Auto Insurance – Commercial, classic car, non-owner, and Mexico auto insurance.
WalletHub's editors obtained sample Geico car insurance quotes for a total of six driver profiles, which are fairly representative of drivers across the U.S. You can learn more about these sample quotes in the Methodology section of our full Geico Car Insurance Review.
Geico Car Insurance Quotes
| | |
| --- | --- |
| Driver Profile | Average Quote |
| 18-Year-Old | $119 per month |
| 21-Year-Old | $53 per month |
| 45-Year-Old | $39 per month |
| 45-Year-Old with a Speeding Ticket | $59 per month |
| 45-Year-Old with DUI | $94 per month |
| 55-Year-Old | $38 per month |
| 65-Year-Old | $38 per month |
Overall, Geico car insurance scores well in terms of pricing, ease of use, and coverage options. There are lots of Geico discounts available, too.
Geico Home Insurance Review Highlights
Geico offers both homeowners insurance and renters insurance, along with discounts for bundling either with Geico auto insurance.
Geico homeowners insurance generally covers property damage due to fire, wind and hail. Water damage may or may not be covered, depending on the specifics of your policy. Homeowners insurance from Geico also covers damaged or stolen household items – from appliances and furniture to clothing. Stolen jewelry is typically covered up to $500 - $2,000, too.
Geico renters insurance provides very similar coverage for people who do not own their own home. It protects your personal belongings in the event of fire, theft/vandalism, wind damage and more. Like Geico homeowners insurance, renters insurance from Geico also covers accidental damage to others' property, injuries to visitors, and expenses if the property is uninhabitable after a covered event. Geico renters insurance can cost as little as $12 per month.
Overall, Geico's homeowners and renters insurance policies provide dependable coverage at a competitive price, especially for people with Geico car insurance.


Bottom Line: Is Geico a Good Insurance Company?
Yes, Geico is a good insurance company for drivers of all types, as well as one of the best insurance companies overall. In addition to personal and commercial auto insurance policies, Geico offers several other types of coverage, including home and life insurance.
Geico car insurance is especially good for tech-savvy, budget-conscious drivers who are comfortable buying car insurance directly from an insurance company, rather than from an individual agent. Prospective customers should also be comfortable managing the policy largely online and over the phone, rather than face to face with an agent. Despite all of its great features, Geico does have some room for improvement in the customer service and claims departments.
To learn more, check out WalletHub's complete Geico Car Insurance Review. You can also read some of the reviews from fellow consumers below.
Product:
GEICO Car Insurance
Comment