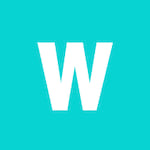 3 Star Rating
editor's review
Allstate Insurance Review
Allstate is rated 2.9/5 by WalletHub's editors, based on sample insurance quotes, reviews from customers, and has earned an A+ rating from the Better Business Bureau (BBB). Allstate customer reviews tend to focus on good service with some problems receiving claims payments. Allstate does have an NAIC rating of 2.70 which means Allstate receives more complaints than the average car insurance provider, adjusted for size.
Allstate Auto Insurance Ratings
Reviews on WalletHub:

2.9

/5
J.D. Power:

4.1

/5
NAIC:

2.70

BBB:

A+

AM Best:

A+

S&P:

Aa-

Moody's:

Aa3
Allstate Auto Insurance Review Highlights
Rank– Third quartile among major car insurance companies, according to WalletHub's research.
Top Discounts - Drivewise® (up to 15%), new car (up to 15%), Early Signing® (up to 10%), and safe driving.
Basic Coverage Options - Bodily injury liability, property damage liability, medical payments, personal injury protection, comprehensive, collision, and uninsured/underinsured motorist.
Special Coverage Options - Accident forgiveness, new car replacement, sound system protection, and Deductible Rewards® (which helps reduce your deductible over time).
Specialty Auto Insurance - Ride for Hire® (ridesharing), Milewise (pay-per-mile), Mexico auto, and classic car.
Complimentary Benefits - Claim satisfaction guarantee and Allstate Rewards® for safe driving.
To help drivers better understand how much Allstate's car insurance costs, WalletHub's editors obtained sample quotes for a total of six driver profiles, which are fairly representative of drivers across the U.S. You can learn more about them in the Methodology section of our full Allstate Insurance Review.
Allstate Auto Insurance Quotes
| | |
| --- | --- |
| Driver Profile | Average Quote |
| 18-Year-Old | $183 per month |
| 21-Year-Old | $89 per month |
| 45-Year-Old | $65 per month |
| 45-Year-Old with a Speeding Ticket | $92 per month |
| 45-Year-Old with DUI | $193 per month |
| 55-Year-Old | $66 per month |
| 65-Year-Old | $67 per month |
Premiums from Allstate are slightly higher than their top competitors, as the company ranks in the third quartile in WalletHub's price ranking study.
Overall, if you can choose to go with Allstate for car insurance, you will be in good hands, thanks to their 24/7 claims service, solid coverage options and nationwide network of agents.
Allstate Home Insurance Review Highlights
Allstate offers homeowners, renters and landlord insurance options, along with discounts for bundling with other Allstate insurance policies. Depending on where you live, Allstate homeowners insurance policies may cover damage caused by acts of nature, fire, theft, frozen plumbing, falling objects and other risks.
Renters insurance from Allstate protects your personal property and costs as low as $4 a month when you add it to your Allstate car insurance policy. Allstate also offers additional discounts for renters, like the Safe Home discount, which saves renters up to 15% if their rental is equipped with qualifying safety services/devices.
For landlords, Allstate insurance policies cover repair costs for the dwellings they rent out, as well as garages, sheds, decks and other structures located on their rental properties. Allstate also offers vandalism-and-burglary coverage, plus financial protection in case a landlord gets sued after an accident or another loss occurs on the rental property.
Overall, Allstate offers homeowners, renters and landlords dependable insurance policies that don't cost a fortune.
Bottom Line: Is Allstate a Good Insurance Company?
Allstate is a very good insurance company overall and one of the best for auto insurance. WalletHub's editors give Allstate a rating of 2.9/5 due to its wide variety of coverage options, generous discounts and nationwide availability. However, Allstate still has room to improve when it comes to pricing and customer service.
To learn more, check out WalletHub's complete Allstate Insurance Review. You can also read some of the reviews from fellow consumers below.
Product:
Allstate Car Insurance
Comment