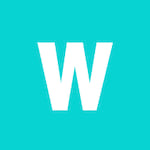 editor's review
Farmers Insurance Review
Farmers Insurance is rated 2.8/5 by WalletHub's editors, based on sample insurance quotes, customer reviews and ratings from organizations such as J.D. Power. Farmers Insurance reviews from consumers tend to focus on quick response times, good customer support and fast claims payouts. Its NAIC rating is 1.54, however, which means Farmers has received more complaints than the average car insurance provider, adjusted for size. Farmers Insurance was accredited by the Better Business Bureau (BBB) in 1951.
Farmers Insurance Ratings

Reviews on WalletHub: 3.7/5
J.D. Power: 4.2/5
NAIC: 1.54
BBB: A+
S&P: A
Moody's: A2
Farmers Auto Insurance Review Highlights
Rank – 10th out of 20 major car insurance companies in terms of price, according to WalletHub's research.
Top Discounts – Multi-policy, defensive driving, alternative fuel (5% for driving a non-gasoline powered vehicle), and Signal (5% just to try and up to 15% upon renewal, based on safe driving habits).
Traditional coverage options – Bodily injury liability, property damage liability, uninsured/underinsured motorist, medical payments, personal injury protection, comprehensive, and collision.
Supplemental Coverage Options – New car replacement, accident forgiveness, custom equipment protection, and loss of use.
Specialty Auto Policies – Ridesharing insurance, commercial auto insurance, and collector car insurance.
WalletHub's editors obtained sample Farmers auto insurance quotes for a mix of driver profiles varying in age and driving record. You can learn more about these sample quotes in the Methodology section of our full Farmers Auto Insurance Review.
Sample Farmers Auto Insurance Quotes


| | |
| --- | --- |
| Driver Age | Sample Quote |
| 21 years old | $359 per month |
| 30 years old | $271 per month |
| 42 years old | $226 per month |
In terms of pricing, Farmers is pretty middle of the road, offering rates that are neither the cheapest nor the most expensive you're likely to find. However, the wide variety of discounts offered by Farmers makes its auto insurance policies even more affordable. The company comes in 10th in WalletHub's price ranking study.
Farmers auto insurance is also a winner when it comes to coverage options and quality claims support. It receives especially high marks from customers in the areas of repairs and rental experience.

Farmers Home Insurance Review Highlights
Farmers offers homeowners insurance and renters insurance, along with discounts for bundling multiple policies.
Farmers Smart Plan Home insurance policies are based on three customizable packages: Standard, Enhanced and Premier. Standard policies are designed for new homeowners and are meant to focus on affordability. Enhanced policies offer higher coverage limits and extra protections, like covering the cost to replace your roof, without deducting depreciation. Premier policies (not available in California) offer the highest coverage limits as well as Farmers' Guaranteed Replacement Cost, which reimburses 100% of the cost to rebuild a home after a covered loss.
Renters insurance from Farmers protects your personal property, including furniture and electronics-, from risks such as fire, theft, or acts of nature. It also protects renters from being sued by covering medical expenses for guests who get injured on a rental property. It covers any relocation expenses incurred as a result of a covered loss, too.
Overall, Farmers' homeowners and renters insurance policies are dependable and affordable, especially for customers who bundle with a Farmers auto insurance policy.
Bottom Line: Is Farmers a Good Insurance Company?
Yes, Farmers is a good insurance company overall, and one of the best auto insurance providers in particular. In addition to auto insurance policies, Farmers offers home and life insurance policies, as well as coverage options for pets, businesses, motorcycles, and recreational vehicles. Umbrella insurance policies and identity protection services are also available.

Overall, WalletHub's editors give Farmers insurance a rating of 2./5 because of its extensive coverage options and nationwide availability. However, Farmers still has room for improvement in the customer service and claims departments. To learn more, check out WalletHub's complete Farmers Insurance Review as well as the reviews from fellow consumers below.
Product:
Farmers Insurance Auto Insurance
Comment