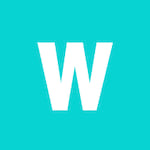 editor's review
Laurel Road Personal Loan Review
Laurel Road personal loans offer up to $45,000 in funding, with APRs ranging from 7.5% to 24.75%. The minimum rate in that range is 2% to 4% higher than what the best competing lenders offer, but Laurel Road's maximum APR is one of the lowest around.
It takes a credit score of 660 to qualify for a Laurel Road personal loan. However, people whose credit scores don't make the cut can rely on a co-signer with a higher credit score to help them qualify. Another benefit of Laurel Road personal loans is that they don't charge any origination fees.
Laurel Road Personal Loan Review Highlights
Laurel Road rates: 7.5% - 24.75%
Loan amounts: $1,000 - $45,000
Origination fee: 0%
Late fee: 5% of the payment due (min. $28)
Funding time: Up to 30 days
Time to pay off: 36 - 60 months
Co-signer policy: Co-signers allowed
Loan requirements: 660+ credit score, at least 18 years old, U.S. citizen or permanent resident, SSN.
BBB rating: Laurel Road is not accredited by the BBB but has an A+ rating. KeyBank, the company that owns Laurel Road, also has an A+ and is accredited.
Complaints: The Consumer Financial Protection Bureau doesn't have much information on Laurel Road, and there are only a few complaints about KeyBank.
Laurel Road's lack of origination fees combined with a low maximum APR make them a good choice for people with a credit score of 660+. The fact that they allow co-signers gives people with lower credit scores a chance to get a loan from Laurel Road, too. If you're interested in getting a personal loan from Laurel Road, you can see if you're pre-qualified on the lender's website.
Below, you can see how WalletHub rates Laurel Road personal loans in our three key categories: Terms, Requirements & Application, and Reviews & Transparency.
Laurel Road Ratings by Category
Terms: 5 / 5
Requirements & Application: 3.8 / 5
Reviews & Transparency: 4.1 / 5
Overall Score: 4.6 / 5
Finally, it's useful to note that Laurel Road also offers loans for refinancing existing student loans, paying for graduate school, and buying a home.
Product:
Laurel Road Personal Loans
Comment