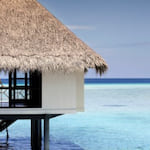 Mark Towers' Info
I enjoy the making the most of my travels. That often involves using credit cards, points or miles - using rewards to get more rewards!

I was in the financial industry for 40+ years. I started at a typical Big 4 place, then eventually had my own successful practice. I went from loving the NYC hustle and bustle to needing a beach 24/7! I settled on living in the suburbs and heading South for the winter... that is all the wife will allow for now.

Between my travels, I like to help out fellow retirees get the most bang for their buck. Sometimes that involves upping your credit score for better offers, or just making sure you hit the minimum on a new credit card deal. Here to help!
Mark Towers' Recommendations
I RECOMMEND