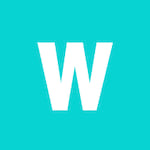 3 Star Rating
editor's review
2023 OneMain Financial Review
OneMain Financial is an online lender that offers personal loans to people in 44 states. OneMain's loans range from $1,500 - $20,000, so they're relatively small compared to offers from many competitors, but OneMain still gives borrowers 24, 36, 48 or 60 months to pay them off. High APRs are the real reason OneMain personal loans are far from an ideal choice, however.
The minimum APR for a OneMain personal loan is 18%. To put that in perspective, many lenders start their APRs around 7%, and federal credit unions are required to cap their maximum APRs at 18%. OneMain's maximum APR of 35.99% is a lot higher than that.
Another prominent feature of OneMain loans is that they can be either unsecured or secured. A secured loan requires the borrower to put up collateral. The most common collateral OneMain accepts is a vehicle title. If the borrower defaults on the loan, OneMain can keep the collateral for repayment. The benefit of a secured loan is that it's easier to get than an unsecured loan.
OneMain Financial Review Highlights:
OneMain Financial interest rates:

18% - 35.99%

Loan amounts:

$1,500 - $20,000

Payoff timeline:

24, 36, 48 or 60 months

Availability: OneMain only operates in 44 states, excluding AK, AR, CT, MA, RI and VT.
Time for approval: It takes up to 48 hours for OneMain to come to an approval decision. That's faster than many competing lenders, and one of OneMain's few big positives.
Time for funding: You should receive your loan money 1 to 3 business days after you're approved.
Fees: There is a

1% - 10% (based on state)

origination fee and a late fee that varies by state.
OneMain Financial credit score requirements: OneMain lends to people who have bad credit but does not disclose official credit score requirements. Third-party sources tend to indicate your odds are decent with a score in the 600-650 range.
Other requirements: 18+ years old; U.S. citizen, permanent resident, or immigration visa holder; SSN or passport
While OneMain certainly isn't the worst lender for people with bad credit, it's far from the best because it's so expensive. Below, you can see how WalletHub rates OneMain loans in our three major categories: Terms, Requirements & Application, and Reviews & Transparency.
OneMain Financial Ratings by Category:
| Category | Editor's Rating |
| --- | --- |
| Terms | 2.9/5 |
| Requirements & Application | 4.8/5 |
| Reviews & Transparency | 3.5/5 |
| Overall Score | 11.2/15 |
These scores reflects how close a loan offer is to WalletHub's definition of a 5-star loan. For more information, please read WalletHub's full methodology.
Product:
OneMain Financial Personal Loans
Comment