WalletHub has details, ratings and reviews for
small/community banks
that might meet your banking needs. These local businesses generally offer better customer service and more personalized attention than larger institutions. And, according to our most recent
Banking Landscape Report
, they generally offer lower fees and better interest rates than their larger competitors.
If personal service is important to you, you may also want to compare
local credit unions
, which, since they are member-owned, also typically offer high levels of customer attention. While you're here, be sure to help other searchers by rating a small or community bank you've done business with in the past.
Bank Type
Only show my eligible credit unions
Bank Type
Only show my eligible credit unions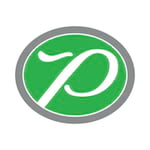 GreenPath's mission is to empower people to lead financially healthy lives. As a trusted national nonprofit focused on financial wellness for everyone, people have turned to them for more than 60 years as their guide through financial crises: overwhelming debt, foreclosure, bankruptcy, or credit challenges.
Today, they work to strengthen financial wellness at every step of the financial journey. Every year, hundreds of thousands of people improve their financial health by working with them.
…show more
The attorneys of Thorn Law Group practice across the country and internationally before various courts, boards, and tribunals. With our main office in the heart of Washington, DC, they are located in close proximity to many federal offices. Their accessibility to government offices combined with their experience as former IRS attorneys uniquely positions them to provide effective representation for their clients in virtually all areas of tax law and litigation. They represent clients worldwide and have additional offices in Boston, Maryland, Virginia, and New Jersey. Maryland Tax Lawer for Tax Law Disputes: https://www.maryland-tax-lawyer.com/ New Jersey Tax Lawer for Tax Law Disputes: https://www.newjersey-tax-lawyer.com/ Virginia Tax Lawer for Tax Law Disputes: https://www.virginia-tax-lawyer.com/ Boston Tax Lawer for Tax Law Disputes: https://www.boston-tax-lawyer.com/…show more
Products:
Estate Planning
'
Tax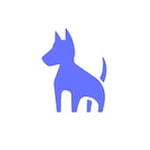 Embroker provides technology that takes the pain out of insurance, offers top-tier service from the best brokers in the game, and partners with the nation's leading carriers to surface policies tailored to their company. Their mission is to make insurance work better for businesses of all types and sizes. Embroker maintains active appointments with multiple insurance companies, including: ACE American Insurance Company, Bankers Standard Insurance Company, Berkley Insurance Company, Berkshire Life Insurance Company of America, Blue Shield of California Life & Health Insurance Company, Camico Mutual Insurance Company, Chubb Indemnity Insurance Company, Citizens Insurance Company of America, Continental Casualty Company, Crum & Forster Indemnity Company, Depositors Insurance Company, Employers Assurance Company, Executive Risk Indemnity Inc., Farmington Casualty Company, Federal Insurance Company, Golden Eagle Insurance Corporation, Great American Insurance Company, Guardian Insurance & Annuity Company, Inc., Hanover American Insurance Company, Hartford Accident and Indemnity Company.…show more
Products:
Business
'
Car
'
Health
'
Professional Liability
'
Umbrella
What you want in healthcare professional liability, legal professional liability, or workers' compensation insurance is ProAssurance's focus. They work to ensure you are treated fairly while striving to make insurance simpler. ProAssurance can help. They have decades of experience, innovative solutions, and can help you meet your coverage needs. When you choose ProAssurance, your policy is backed by exceptional financial stability. ProAssurance Group is rated "A" (Excellent) by A.M. Best. Their verified strength helps provide more control and less uncertainty. ProAssurance Group has been recognized as a Ward's 50 Top Performer (out of nearly 3,000 Property and Casualty insurance companies reviewed). This acknowledgment highlights ProAssurance's commitment to safety, consistency, and management excellence.…show more
Products:
Business
'
Cyber Risk
'
Health
'
Professional Liability
'
Workers Compensation
'
Professional Liability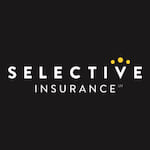 Selective works together with its independent agency partners to create and deliver business and personal insurance solutions that best fit customers' needs. Providing insurance since 1926, Selective has built a reputation with agents and customers for trust, integrity and service excellence, backed by an "A" (Excellent) or better rating from insurance rating organization A.M. Best Co. since 1930. The customers can trust Selective to be there when they need it because the company knows Response is everything.…show more
Products:
Business
'
Car
'
Commercial Auto
'
Commercial Property
'
Flood
'
Home
'
ID Theft
'
Renters
'
Umbrella
'
Workers Compensation
All Risks, Ltd. is the largest national independent wholesale brokerage firm offering comprehensive insurance solutions with a full service platform of brokerage, contract binding, exclusive national programs and specialty personal lines products. From their founding in 1964, All Risks' focus has been assembling the best and the brightest team in the insurance industry. You will not find a more dedicated or professional operation in the wholesale insurance industry. For the last half century, All Risks has helped thousands of retail insurance agents and brokers around the country place excess/surplus and specialty lines insurance coverage. Today, All Risks is the largest independent and privately-held wholesaler in the U.S., writing over $1.5B in premiums during 2016. All Risks maintains active appointments with multiple insurance companies, including: Westchester Fire Insurance Company, Chubb National Insurance Company, Everest National Insurance Company, Carolina Casualty Insurance Company, First Nonprofit Insurance Company, Rochdale Insurance Company, RLI Insurance Company, Zurich American Insurance Company, Great American Insurance Co., Bankers Standard Insurance Company, Travelers Casualty and Surety Company, American Home Assurance Company, AIU Insurance Company, Commerce and Industry Insurance Company, Insurance Company of The State of Pennsylvania, National Union Fire Insurance Company of Pittsburgh, Federal Insurance Company, Mitsui Sumitomo Insurance Company of America, ACE Property and Casualty Insurance Company, Empire Fire and Marine Insurance, American Insurance Company, Fireman's Fund Insurance Co., Great American Insurance Company of New York, and Mitsui Sumitomo Insurance.…show more
Products:
Boat
'
Business
'
Car
'
Flood
'
Health
'
Home
'
ID Theft
'
Life
'
Long-term Care
'
Motorcycle
'
Personal Articles
'
Professional Liability
'
Renters
'
Umbrella
Heffernan Insurance Brokers is located at Walnut Creek, California with a nationwide presence offering comprehensive business insurance, personal insurance, employee benefits, and financial services products to a wide range of businesses and individuals. Established in 1988, Heffernan has remained employee-owned and has grown revenue to over $100 million through primarily organic growth, along with strategic acquisitions. With a commitment to people, Heffernan values a culture dedicated to serving its clients' needs in an effort to protect their valuable assets and assist in making smart decisions for their business or family. Heffernan Insurance Brokers maintains active appointments with multiple insurance companies, including: 4 Ever Life Insurance Company, Ace American Insurance Company, Advantage Workers Compensation Insurance Company, Aetna Life Insurance Company, AGCS Marine Insurance Company, AIG Property Casualty Company, AIU Insurance Company, All America Insurance Company, All Savers Life Insurance Company of California, Allianz Global Risks Us Insurance Company, Allied Property and Casualty Insurance Company, Allmerica Financial Benefit Insurance Company, Amco Insurance Company, American Automobile Insurance Company, Amguard Insurance Company, Anthem Blue Cross Life and Health Insurance Company, Arch Insurance Company, Argonaut Great Central Insurance Company, Aspen American Insurance Company, Associated Indemnity Corporation.…show more
Products:
Boat
'
Business
'
Car
'
Disability
'
Flood
'
Health
'
Home
'
Life
'
Personal Articles
'
Professional Liability
'
Renters
'
Umbrella
Credit Central provides installment loans and tax preparation to qualified Alabama, Georgia, South Carolina, Tennessee, and Texas residents. To Credit Central and our staff, you are more than just a number. We treat you with courtesy and respect as we work to get you the money you need.…show more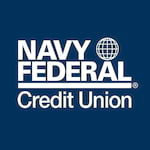 Since 1933, Navy Federal has grown from seven members to over eight million members. And, since that time, its mission has remained the same: to serve and enrich the

lives of those in the military community. Once a member, always a member. You can leave the military, change employers, move, retire, get married - yet always stay with Navy Federal. Your life is its mission.…show more