Using one of the business prepaid cards listed here can help small businesses limit employee spending, since each prepaid card can be loaded just with the funds that employee is authorized to spend. Some business prepaid cards offer additional tools to approve purchases or to restrict spending to only certain merchant categories.

Have you used prepaid cards in your business? Help other searchers by rating your experience with the prepaid card of your choice.
I am
Been Denied for a Checking Account?
Business Owner
General Consumer
Business Owner
College Student
160
Reviews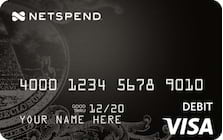 Transaction Fee
Signature: $1.95
ATM: $2.95
100% approval - No credit check required!
Pay bills and make purchases online
Use it when you can't use cash — everywhere Visa debit cards are accepted
Enroll in Direct Deposit to your Netspend Card, and you could get paid up to 2 days faster
You can add cash or paper checks, too. Skip the line completely and load checks directly from your mobile phone in minutes with Mobile Check Load
Put money on your card at any of more than 130,000+ convenient Reload Locations nationwide.
19
Reviews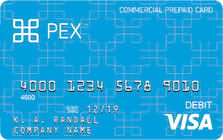 Transaction Fee
Signature: Free
ATM: N/A
The $8 monthly fee is waived if the cardholder spends $50k per month through the platform
Administrators issue cards without time-consuming applications or credit checks as this is not a credit card
You can give cards to any employee, contractor or volunteer. Their cards will only work where, when and how you choose
Set rules. Set budgets. Or set nothing. PEX works for you. Every person or role can have their own approved merchant category and spending limits. PEX keeps spending in check
Track spending by the second. PEX reports transactions in real-time. Cardholders submit receipts and accounting codes with a mobile app
Get PEX Card for mobile. You can Check your balance, Track spending and Attach receipts to transactions
When it comes to funding your PEX account, you have three options: (a) ACH Credit (bank-initiated); (b) Wire Transfer; (c) ACH Debit (PEX Service)