Please find below 20 money market accounts. Use the filters to refine or expand your money market account search.
I am
Business Owner
General Consumer
Business Owner
College Student
Updating
Savings Accounts
2
Reviews
Earn 0.20% APY
Variable interest compounded daily
Free online and mobile banking, with remote deposit anywhere
No monthly maintenance fees with $2,500 minimum Average Daily Balance
No limit on monthly transactions, no minimum balance required and no monthly maintenance fee.
7
Reviews
0.20% APY for 12 months.
Ability to link to your Business Checking account to reduce fees and protect your earnings.
Free Capital One ATMs, $2 at most non-Capital One ATMs, $5 at select ATMs.
6 Monthly Transactions per month. If you repeatedly exceed the limit, your savings account could be converted to a checking account or closed.
9
Reviews
New business owners get a $100 welcome bonus! If you incorporated after June 1, 2020, Axos Bank will add $100 to your new business bank account. Just use promo code on your application
Check writing privileges with free first set of checks
$0.30 charged per item after 20 items per month
Maximum combined total of six (6) per month or monthly statement cycle; $10.00 per item thereafter
Contact Axos Bank for applicable interest rates on balances over $5,000,000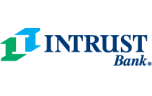 Limited check writing capabilities
Activity Fees: No charge for the first 20 domestic deposited items per month; Additional items are 20¢ each, including on-us items
Federal regulation allows you to make six (6) transfers or withdrawals from your account per monthly cycle; $10 thereafter
Item Deposited (each paper item, after 20 free per month) $0.20/item.
Cash Deposited: $0.225 per $100 or part thereof.
Withdrawal Fee: $5.00 per withdrawal (after 6 free per month).
1
Review
$5 for each additional withdrawal after six (6) per statement cycle
$0 for the first 50 deposited items per statement cycle; $0.35 charge per additional deposited item over 50
$0 for the first $15,000 cash deposited per statement cycle; $0.15 charge per additional $100 cash deposited over $15,000
1
Review
ATM Fees: None at TD ATMs
Cash Deposited fee: $0.25 per $100 For deposits over $5,000 per statement cycle
Add Savings Overdraft Protection to automatically transfer funds from your savings account to your TD Bank Small Business Checking account and avoid overdrafts and returned check fees
Conduct up to 50 deposit transactions per month at no charge; Deposits: $0.35 charge per additional deposited item over 50
Deposit up to $15,000 in cash per month without a fee; $0.15 charge per additional $100 cash deposited over $15,000
$15 for each additional withdrawal after six (6) per statement cycle
Debit Card Available
Free eStatements