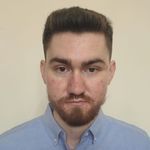 Unfortunately, you cannot apply for the Comenity® Mastercard® Credit Card. At this time, you can only get the card through an invitation.
There are no exact criteria for receiving an invitation and there is no waiting list to sign up on, either. According to customer service, existing Comenity cardholders might receive an invitation to apply if the Comenity credit card that they have is about to switch issuers.
If you're looking for a rewards credit card that you...