Please find below 190 checking accounts. Use the filters to refine or expand your checking account search.
I am
Average Balance
Been Denied for a Checking Account?
Select...
General Consumer
Business Owner
College Student
Updating
Checking Accounts
28
Reviews
Get up to $600 with a 3% Cash Bonus Checking Offer when you open a new HSBC Premier checking account and complete the following qualifying activities.
Open your new HSBC Premier checking account online by June 30, 2021; and
Set up Qualifying Direct Deposits into your new HSBC Premier checking account; and then
Enjoy 3% Cash Bonus, up to $600, on Qualifying Direct Deposits up to $100 per month, during the first 6 calendar months after account opening
You will automatically receive the 3% Cash Bonus in your new HSBC Premier checking account approximately eight weeks after completing that month's qualifying activities.
Deposit products are offered in the U.S. by HSBC Bank USA, N.A. Member FDIC.
4
Reviews
Earn $300 when you open a new Chase Business Complete Checking account. For new Chase business checking customers with qualifying activities.
More ways to waive fees. Multiple options to waive the Monthly Service Fee, including maintaining a minimum daily balance or purchases on your Chase Ink® Business credit card
Convenient access to payment processing. Accept card payments anytime, anywhere in the U.S., and get transparent pricing with Chase QuickAcceptSM.
Same-day deposits with QuickAcceptSM. Free up the cash you need to keep your business moving forward with same-day deposits at no additional cost.
Alerts to help you stay on top of your account activity.
Easy account management through Chase Business online and the Chase Mobile® app.
Unlimited electronic deposits, ACH and Chase Quick DepositSM.
Convenient access to 16,000 ATMs and more than 4,700 branches.
23
Reviews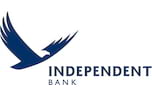 Earn up to 3.00% APY by using your Independent Bank Debit Mastercard®
The more you swipe, the more you earn
Mastercard® Debit Card transactions 0 to 10 will earn 0.01% APY; 11 to 20 will earn 0.25% APY; 21 to 30 will earn 0.75% APY; 31 to 45 will earn 1.51% APY; AND 46+ will earn 3.04% APY
Balances over $10,000 will earn 0.10%
Independent Bank waives your fees at over 32,000 MoneyPass ATMs nationwide
83
Reviews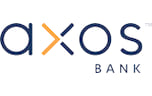 Earn up to 1.25% APY
All daily collected balances up to and including $150,000 will earn interest based on the combined rate rewards. All daily collected balances greater than $150,000 will not earn interest
Unlimited ATM reimbursements at any domestic ATM in the US
16
Reviews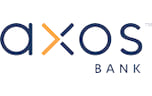 New business owners get a $100 welcome bonus! If you incorporated after June 1, 2020, Axos Bank will add $100 to your new business bank account. Just use promo code on your application
In the first two months after account opening, the average daily balance of the account must be at least $2,500 in order to qualify for the $100 bonus
Earn up to 0.81% Annual Percentage Yield (APY)
Unlimited domestic ATM fee reimbursements
Up to 50 free items per month, $0.50 per item thereafter
Contact the bank for applicable interest rates on balances over $5,000,000
31
Reviews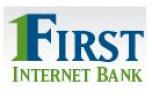 First order of checks
First IB will reimburse you up to $10 per month for foreign ATM usage
12
Reviews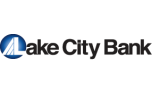 Rewards Checking gives you the opportunity to earn high interest and ATM fee refunds when you meet simple qualifications
If you do not meet these qualifications during a particular qualification cycle, you will not receive the rewards for that month, will earn 0.01% APY on your entire checking account balance and be charged the monthly maintenance fee
Up to $25 monthly reimbursement on ATM fees nationwide
33
Reviews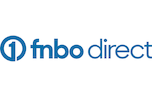 Non-First National Bank of Omaha ATM fees will not be assessed by FNBO Direct
One free Overdraft or Returned Item forgiveness every 12 months from the date of the last automatic refund
Access 55,000 ATMs surcharge-free on the Allpoint Network
19
Reviews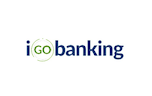 Yielding 0.25%
iGObanking will rebate up to $15 in other bank domestic ATM Surcharge Fees
Access 55,000 ATMs worldwide with MasterCard® iGOdebitcard®
44
Reviews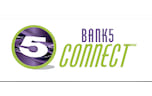 Your first order of basic checks is free, and you can easily order new checks through Online Banking
Bank5 Connect will never charge you for using an ATM and will reimburse other banks' surcharges up to $15 per statement cycle
Your Bank5 Connect Visa® debit card gives you free access to thousands of SUM® Network ATMs nationwide