Student checking accounts generally waive monthly fees and feature other perks such as free monthly withdrawals from ATMs owned by other banks. So if you're currently enrolled in college, you'll probably find the best deal on checking by choosing one of the
student checking accounts
in our database.
As you're preparing your financial tools for college, you might also want to look at
credit cards for college students
, which can help you build a positive credit history that will help you get the best rates on loans in the future.
I am
Average Balance
Been Denied for a Checking Account?
College Student
General Consumer
Business Owner
College Student
Updating
Checking Accounts
For customers ages 13-17.
No monthly maintenance fees.
No overdraft or non-sufficient funds fees.
Earn 0.10% APY.
Up to $12 domestic ATM fee reimbursements per month.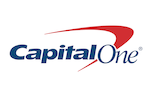 No monthly service fees or balance requirements
No BillPay or checks
Once child turns 18, your teen can choose to open a 360 Checking account and transfer their balance from their MONEY account
70,000+ Fee-free Capital One® and Allpoint® ATMs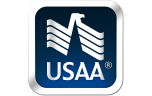 USAA Bank does not charge a fee for the first 10 ATM withdrawals. Subsequent withdrawals will be charged $2 each except when made at any USAA Bank-owned ATM
Refunds also up to $15 in other banks' ATM usage fees for transactions at ATMs in the United States
The parent on the Youth Spending Account can temporarily increase and decrease daily debit card limits for the child on the account
Once your child reaches age 13, you'll be able to give them access to the USAA Mobile App
When your child turns 18, the account will automatically convert to a USAA Classic Checking account
Your child can get cash from more than 60,000 free, USAA-preferred ATMs nationwide
Parents can make deposits
No monthly fee or minimum balance after opening
8 fees waived for Out-of-Network ATM transactions per month
One free "oops" fee per year to cover an overdraft
Access your account with no fee at 90,000 AllPoint and MoneyPass ATMs around the world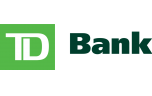 *New TD Convenience Checking Customers can earn $200 with qualifying direct deposits. Offer valid June 14, 2022 through October 31, 2023
To receive the $200 Checking bonus, you must:
1) Open a new TD Convenience Checking account
2) Have your direct deposits totaling $500 or more made into this account within 60 calendar days of the account opening date.
Best for student or young adult ages 17 through 23
Upon the primary account holders 24th birthday the account will be subject to the monthly maintenance fee unless the minimum daily balance is maintained
Free access at thousands of TD ATMs in the U.S. and Canada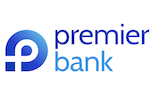 For ages 18-25, graduating high school student or college student
Converts to Simple Checking at 25th birthday
Access to 37,000 ATMS nationwide without a surcharge fee through the MoneyPass® ATM network
Plus, fee-free ATM transactions at Premier Bank ATMs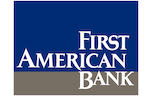 $50 cash bonus when you open First American Bank Student Checking Account
To qualify for the bonus the following requirement must be met: Bonus will be paid at the end of the statement cycle when 10 deposits/withdrawals are made within one of the first 3 statement cycles
Upon the Primary Owner's 23rd birthday, the Student Checking account will automatically be converted to a Personal Checking account and will be subject to the Paper Statement Fee if electronic statements have not been elected
Access to 55,000 surcharge-free Allpoint and Presto! ATMs
For young adults aged 17-25
Receive Valley Rewards® of up to $150 with mobile banking, debit card transactions or Bill Pay
To qualify for Valley Rewards, Open a new account and receive $75 for activating Mobile Banking; plus $75 for completing a minimum of 20 debit card transactions of $5 or more or $75 for enrolling in online banking and completing 3 online bill payment transactions
Free Valley ATM transactions and a rebate of up to $20 for ATM fees from non-Valley ATMs
Once you reach age 26, your account will become our standard Valley All Access Checking account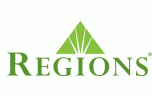 Customers age 25 or younger
If you have a LifeGreen Checking for Students account and do not meet the age requirement, your account will be converted to the standard LifeGreen Checking account and must meet the normal criteria in order to avoid the Monthly Fee
One-time refund of the paid overdraft/returned item fee for the first overdraft/returned item occurrence after your account is opened
Free access to over 1,900 ATMs across Regions' 15-state service area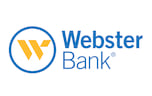 Available for high school (15+ years old) & college students
After 5 years, it will convert to Webster Value Checking
1 overdraft fee refund per academic year
4 ATM waivers per statement cycle when using non-Webster ATMs
1 rebated non-Webster ATM transaction (fee charged by other banks) per statement cycle
Access to over 300 Webster ATMs and an extensive network of branches