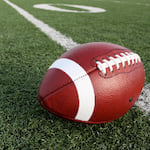 Benny Joseph
WalletHub Analyst
Benny Joseph's Info
WalletHub analyst and a big Patriots fan. But first and foremost, husband to a beautiful wife and father to two crazy boys. They keep my hands full most of the time, but I still find time to keep up with my financial business.

I help people with budgeting, getting out of debt, and overall financial planning. I've coached people through countless payoff strategies, from the envelope technique to avalanching down to the bottom of debt. Everyone is different, so everyone needs a slightly different approach!

My one piece of feedback to keep in mind would be that there's hope. No matter how deep you're in debt, you will eventually see the light at the end of the tunnel. Of course, getting there with some friendly advice just makes it that much easier!