Please find below 10 insurance companies. Use the filters to refine or expand your insurance company search.
Updating
Insurance Companies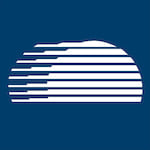 Donegal Group Inc. is an insurance holding company whose insurance subsidiaries offer personal and commercial property and casualty lines of insurance in the Mid-Atlantic, Midwestern, New England and Southern regions... show more
Chicago Title and Trust Co. dates back 160 years through the succession of several firms and corporations that were engaged in the abstract and title business in Cook County, Illinois....
show more
National Investors Title Insurance Company, domiciled in Texas, writes and supports residential and commercial title insurance and provides a range of related services to industry partners through sister companies, including... show more
Title Industry Assurance Company (TIAC), Risk Retention Group (RRG), is the only company wholly owned and governed by title professionals. In 1988, TIAC began insuring ALTA members, making them one...
show more