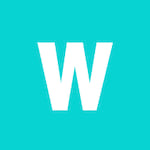 Answer provided by user: WalletHub
Car insurance in Texas costs $65 per month, on average, or $780 per year. The average cost of car insurance in Texas is 8% higher than the national average auto insurance premium, and Texas ranks 34 out of 50 for the most affordable car insurance rates in the U.S.
Average Cost of Car Insurance in Texas by Category
Clean driving record: $802 per year
After an at-fault accident: $1,269 per year
Driver with poor credit: $1,277 per year
Teen driver: $3,157 per year
After a DUI: $1,274 per year
There are several factors that affect how much you'll pay for car insurance in Texas, including your driving record, age, location, the amount of coverage that you purchase, and the insurance company you buy it from. On average, the cheapest insurance companies in Texas are Clearcover, Farmers Insurance, and State Farm. But every insurer has their own way of calculating premiums, so it's a good idea to get quotes from at least three different companies to make sure you find the best deal.
Finally, it's worth noting that car insurance premiums in Texas are high, compared to the cost of coverage in neighboring states like New Mexico and Oklahoma. You can find more details in the table below.
Cost of Car Insurance in Texas vs. Neighboring States
| | |
| --- | --- |
| State | Average Cost of Car Insurance per Year |
| Texas | $780 |
| New Mexico | $555 |
| Oklahoma | $643 |