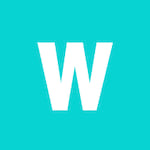 Answer provided by user: WalletHub
Yes, Allstate covers flat tires for customers who have roadside assistance coverage. Drivers who have Allstate roadside assistance can call 1-877-597-3393 for help, and the company will pay for the cost of changing a flat tire. However, it's important to note that Allstate will not pay for the tire itself, so drivers need to have a spare or pay out of pocket for a replacement tire.
Allstate roadside assistance is an optional policy add-on, meaning that the coverage is not automatically included. Besides roadside assistance that can be added to an Allstate policy, the company also offers pay-per-use services and annual roadside assistance memberships, which can be requested through the Allstate website. Drivers do not need an Allstate auto policy to take advantage of the company's pay-per-use services or to purchase an Allstate roadside assistance membership, which starts at $79 per year. Adding roadside assistance to an Allstate car insurance policy is usually the cheapest way to get the company's coverage, since it only costs an average of $25 annually per vehicle. Besides flat tire changes, roadside assistance from Allstate also covers.
For more information about purchasing a roadside assistance plan, check out WalletHub's guide to the best roadside assistance.