The best car insurance companies in Wisconsin are
The General
,
Direct Auto
, and
National General
, based on user ratings on WalletHub. These companies have affordable coverage, high customer satisfaction ratings, and a simple claims process. Wisconsin ranks 8th for the
cheapest rates in the country
, but it's still important to shop around for car insurance.
Drivers in Wisconsin can save hundreds, even thousands, of dollars per year just by comparing quotes and choosing one of Wisconsin's best car insurance companies. Plus, there are about 116,000 car accidents in Wisconsin each year, with about 87,000 resulting in property damage and around 29,000 causing injuries. It clearly pays to be protected by a great insurer.
To find the best car insurance in Wisconsin for different types of drivers, WalletHub's editors compared coverage options and rates from local, regional and national auto insurance providers. You can find the top options listed below.
Best Car Insurance Companies in Wisconsin
Wisconsin drivers have both national and regional car insurance options to choose from. To learn more about the best car insurance companies in Wisconsin, check out the details below. You may also want to compare
Wisconsin's cheapest car insurance options
to confirm you find the best deal.
Updating
Insurance Companies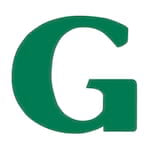 The General is a licensed car insurance agency based in Nashville, Tennessee. It's a subsidiary of PGC Holdings Corp. (PGC), and is known for offering auto insurance to high-risk drivers...
show more
2023's Best Car Insurance Company

in Wisconsin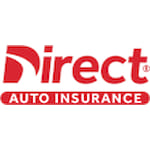 Direct Auto Insurance, headquartered in Nashville, Tennessee and founded in 1991, specializes in insurance for
high-risk drivers
. Direct Auto Insurance is available in 14 states, including Georgia, Texas, and...
show more
2023's Best Car Insurance Company

in Wisconsin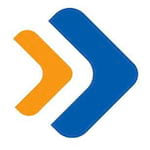 National General Insurance is headquartered in New York City and was founded in 1939. Since then, the company has grown to become one of the largest insurance providers in the...
show more
2023's Best Car Insurance Company

in Wisconsin
Acuity Insurance, headquartered in Sheboygan, Wisconsin, is a property and casualty insurer that is recognized as a top regional insurance carrier. Acuity is trusted to protect over 100,000 businesses and...
show more
At Farm Bureau Financial Services, they're about more than insurance, more than products, more than the bricks and mortar that make up their buildings. They're about you – your family,...
show more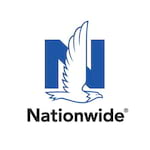 Nationwide, a Fortune 100 company based in Columbus, Ohio, is one of the largest and most diversified insurance and financial services organizations in the United States. Nationwide has been in...
show more
At Rural Mutual Insurance, they have been protecting what they value in Wisconsin since 1934. Their reputation as one of the top 50 property and casualty companies in the country...
show more
2023's Best Car Insurance Company

in Wisconsin
Farmers Union Insurance Company was established in 1945 to fill a gap in the market for the specialty of farm insurance. Through the years, the company has grown to offer...
show more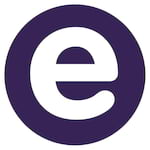 Esurance is an online insurance company that specializes in selling bundled insurance policies at affordable prices. The company was purchased by Allstate in 2011 in a $1 billion deal. Here...
show more
2023's Best Car Insurance Company

in Wisconsin
Amica is one of the oldest car insurance companies in the U.S., having opened for business over a century ago, in 1907. Coverage from Amica is available in all states,...
show more