John Kiernan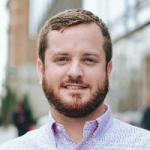 WalletHub
Best Mastercard for Bad Credit
WalletHub makes it easy to find the best Mastercard for bad credit.
What is the best Mastercard for bad credit?
The best Mastercard for bad credit depends on whether your top priority is credit improvement or getting an emergency loan. If you simply want to rebuild your credit, a secured credit card is the way to go. In particular, the Capital One Quicksilver Secured Cash Rewards Credit Card is a great option. But if you're facing unexpected, unaffordable expenses, you'll need an unsecured credit card for bad credit. And the Indigo® Mastercard® for Less than Perfect Credit is probably the best of the not-so-hot options in that category.

These picks are based on WalletHub's review of 20+ Mastercard credit cards for people with bad credit. And there's more where they came from. WalletHub's editors also selected the top cards in a few other popular categories.

Here are the best Mastercards for bad credit:
To see if these offers are the cream of the bad-credit crop, we recommend comparing them to the
best Visa cards for bad credit
, at the very least. You can also see which offers made the final cut for
2023's best credit cards for people with bad credit
.
About the author
John Kiernan has covered the credit card industry for more than 10 years as a writer and editor for WalletHub. His work has been featured by major media outlets such as The Washington Post and The New York Times and has been cited by industry regulators such as the Consumer Financial Protection Bureau.
Read Full Author Bio
Questions & Answers
Comparing mastercard for bad credit offers can be tough. But you've got the knowledgeable WalletHub community on your side. We encourage everyone to share their knowledge while respecting our content guidelines. Please keep in mind that editorial and user-generated content on this page is not reviewed or otherwise endorsed by any financial institution. In addition, it is not the financial institution's responsibility to ensure all posts and questions are answered....show more
show less
Searching for answers...
No
Matching Results
Not Finding Your Question?

Ask Your Own
Featured Credit Cards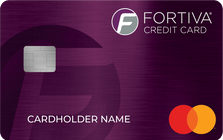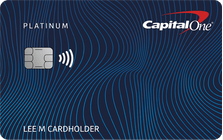 We work hard to show you up-to-date product terms, however, this information does not originate from us and thus, we do not guarantee its accuracy. Actual terms may vary. Before submitting an application, always verify all terms and conditions with the offering institution. Please let us know if you notice any differences.
† Approval Odds are WalletHub estimates intended to gauge your likelihood of approval for a particular product. Approval Odds are based on WalletHub data and are not provided or endorsed by the lender. Approval Odds are not meant to imply or guarantee that you will be approved by the lender or that credit will be extended. WalletHub may share your information with third-parties in order to show personalized offers, as well as enable you to interact more easily with pre-fill forms or applications. You can opt-out of sharing your personal info here.
Ad Disclosure: Certain offers that appear on this site originate from paying advertisers, and this will be noted on an offer's details page using the designation "Sponsored", where applicable. Advertising may impact how and where products appear on this site (including, for example, the order in which they appear). At WalletHub we try to present a wide array of offers, but our offers do not represent all financial services companies or products.

Editorial and user-generated content on this page is not provided, commissioned, reviewed, approved or otherwise endorsed by any issuer.
Your web browser (Internet Explorer) is out of date and no longer supported.
Please download one of these up-to-date, free and excellent browsers: