Please find below 2021's best banks in Utah. Use the filters to refine or expand your bank search.
Bank Type
Only show my eligible credit unions
Bank Type
Only show my eligible credit unions
First Community Bank first opened its doors in 1905 as First National Bank of Layton. In 2019, First National Bank was acquired by Glacier Bancorp and was re-branded as

First Community Bank Utah. They continue to serve their local communities with personal attention and a friendly approach their customers have come to expect, all with the added resources of a much larger banking family. At First Community Bank, they don't aspire to a vision of transacting business, they aim for transforming lives. Everything they do as a bank goes towards helping their customers become empowered and succeed financially.…show more
Products:
Business Services
'
Car Loans
'
Checking
'
Credit Cards
'
Home Equity
'
Investments
'
Mortgages
'
Personal Loans
'
Savings & CDs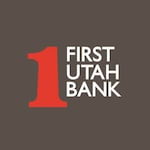 First Utah Bank was founded in 1978 and has proudly served the Utah community for almost 40 years. From a single office, First Utah Bank has grown to be one of the largest community banks in Utah and now has six branch office locations in Salt Lake County. They offer a full range of business and personal financial services, from complex business loans to personal mortgage loans, lines of credit, and state of the art online and mobile banking solutions. They successfully combine the latest online banking technology and banking solutions with the personal touch many customers values. At First Utah Bank, they value honesty and integrity and they strive to do more than their customers expect from a bank.…show more
Products:
Business Services
'
Car Loans
'
Checking
'
Credit Cards
'
Home Equity
'
Mortgages
'
Personal Loans
'
Savings & CDs
Central Bank has been serving Utah County for over 129 years and they are proud of their history of sustained growth and security. They believe their continuing progress is a direct result of their dedication to caring for the individual needs of the people and communities they serve. Central Bank is committed to offering all modern banking services and conveniences—mobile banking, online bill pay, advanced technology ATM's, and online financial management through Money Management—without letting go of the personal, friendly touch that got them where they are today.…show more
Products:
Business Services
'
Car Loans
'
Checking
'
Credit Cards
'
Home Equity
'
Investments
'
Mortgages
'
Personal Loans
'
Savings & CDs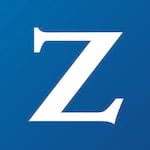 Zions First National Bank was founded in Salt Lake City in 1873 and continues its legacy of strength and stability as one of the oldest financial institutions in the Intermountain West. To bring value to individuals, small-to middle-market businesses, nonprofits, corporations and institutions, Zions Bank provides a wide range of traditional banking and innovative technology services through its network of 122 full-service financial centers. Dedicated to supporting economic development in the communities it serves, Zions Bank is a consistent market leader in US Small Business Administration lending and is known for its local decision making.

Zions Bank is a division of Zions Bancorporation, N.A. (NASDAQ: ZION), one of the nation's premier financial services companies, with total assets exceeding $65 billion. Zions Bancorporation, N.A. is a member of the Federal Deposit Insurance Corporation (FDIC), and operates under multiple trade names in multiple states.…show more
WEX is comprised of three primary businesses, serving the needs of Fleets, Corporate Payments, and Health. WEX began in 1983 with a mission to simplify fuel payments and accounting for busy professionals like you. At WEX they act as stewards of their communities. They have a long history of giving back, engaging with local organizations, and ensuring sustainability in their philanthropic endeavors.

Today they serve over 300,000 U.S. companies and they're a worldwide leader in fleet fueling solutions.…show more
1st Bank is a locally owned, full service community bank located in Evanston, WY. It is a division of Glacier Bank, headquartered in Kalispell which is the largest bank in the state of Montana. To meet customers varied needs, it offers a wide range of banking services, including a variety of deposit accounts, and personalized loan programs.…show more
Products:
Car Loans
'
Checking
'
Home Equity
'
Mortgages
'
Personal Loans
'
Savings & CDs
Cache Valley Bank is privately held with shareholding senior officers in each of the communities they serve. In this way, the Bank maintains a community focus at every location. Local ownership and control provide a better understanding of local economic dynamics. Small business owners will appreciate the benefits of interacting directly with the owners of this community bank. Cache Valley Bank offers a comprehensive range of products and services, as well as online and mobile banking technologies. The purposes of "banking" and "caching" are much the same. Using the word "Cache" in their name continues this heritage with a firm promise that, at Cache Valley Bank, their valuables will be safe, secure, and private while easily accessible for customers.…show more
Products:
Business Services
'
Checking
'
Credit Cards
'
Home Equity
'
Investments
'
Mortgages
'
Personal Loans
'
Savings & CDs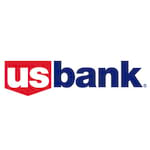 U.S. Bank's history dates back to 1863 when First National Bank of Cincinnati opened for business. As regional banks proliferated across the country in the years that followed, a number of other predecessors were born. After a series of mergers at the turn of the 21st century, they formally took on the U.S. Bank name and established their headquarters in Minnesota. Their relationships are built on trust that they build every day through every interaction. Their employees are empowered to do the right thing to ensure they share their customers' vision for success. Their diverse business mix is fundamental in delivering a consistent, predictable and repeatable financial performance year after year. Their core businesses include Consumer & Business Banking, Corporate & Commercial Banking, Payment Services and Wealth Management & Investment Services. Through their "One U.S. Bank" philosophy, they are able to bring the power of the whole bank to every customer, every single day.

Today, U.S. Bank is the fifth-largest bank in the United States, with more than 70,000 employees and $495 billion in assets as of December 31, 2019.…show more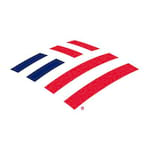 Bank of America is one of the largest banks in the country, and it offers a wide range of financial products. Those products include credit cards, checking and savings accounts, home loans, auto loans and investment products. Bank of America also offers bank accounts and loans to businesses. According to the bank, it serves over 66 million consumer and small-business clients in the U.S. and has around 4,300 retail financial centers nationwide. In addition, Bank of America operates in approximately 35 other countries. To reach Bank of America customer service, call 1 (800) 432-1000.…show more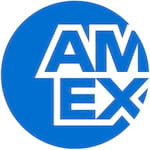 American Express is best known as a credit card company and for being one of the four major payment card networks in the U.S., but it offers a lot of other financial products, too. Here are some key things to know about American Express:
A+ BBB rating
3.9/5 average rating among users
Offers credit cards, debit cards, prepaid cards, gift cards, bank accounts, personal loans, travel services, and financial solutions for businesses.
You can learn more from WalletHub's editors' reviews of American Express credit cards and American Express personal loans. You can also check out the reviews from users below.
More About American Express:
Founded in 1850, American Express has grown to be a multinational financial services corporation and one of the 30 components used in the Dow Jones Industrial Average.
American Express does not have physical branches, but it offers financial products throughout the U.S. and in more than 40 countries. To reach American Express customer service, call 1-800-528-4800.…show more
A pioneering group of southern Idaho businessmen founded D.L. Evans Bank on September 15, 1904, in Albion, Idaho. For more than 114 years, D.L. Evans Bank has taken pride in helping families grow and prosper. Throughout the years D.L. Evans Bank has expanded tremendously. They maintain the hometown community bank spirit as they grow.

D. L. Evans Bank has grown more than $2.1 billion in assets with 34 full-service branches.…show more
Products:
Business Services
'
Car Loans
'
Checking
'
Credit Cards
'
Home Equity
'
Investments
'
Mortgages
'
Personal Loans
'
Savings & CDs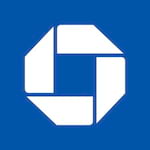 Chase Bank serves nearly half of America's households with a broad range of financial services, including personal banking, credit cards, mortgages, auto financing, investment advice, small business loans and payment processing. Their mission is to create and engaged a lifelong relationships. When you bank with them, you're trusting them with your money. Chase is the U.S. consumer and commercial banking business of JPMorgan Chase & Co., a leading global financial services firm with $2.6 trillion in assets and operations worldwide. They have 5,100 branches with 16,000 ATMs across the United States.…show more